I'm in the midst of an end-of-summer vacation to me and Rose's home state of Michigan. Rose and I both live in the South, but our hearts remain firmly planted in Northern Michigan.
My hubby and I try to take a trip up to
Traverse City
in the "little finger" of the Mitten State every summer to see friends and family and this little-known part of the country is a true paradise! Gorgeous beaches, lakes, woods,
wine country
, farmer's markets and
locavore
restaurants. It's also the "Cherry Capital of the World" and a great fruit growing region. Heck yeah.
This year we decided to take a trip up to the
Upper Peninsula
(or the "U.P." as we Michiganders call it) this time, as I had never really explored that far north. It's a sparsely populated wilderness and water wonderland. I have to say that eating Primally in the land of deep-fried whitefish and
pasties
was not so easy, so I did my best (and ended up with a much starchier diet than my usual- still strictly gluten-free, though!) but I'm glad to be back in civilization, where I can go to the farmer's market or the co-op and get "normal" food;-) They have great organic farms, meat markets and a local bison herd, so I feel right at home in Traverse City.
Some of the highlights of the U.P. trip were:
Taking a sunset cruise around the stunning
Pictured Rocks National Lakeshore
, on Lake Superior, in Munising. Although I grew up on Lake Michigan, I had never been to Lake Superior, the largest, deepest and coldest of the Great Lakes.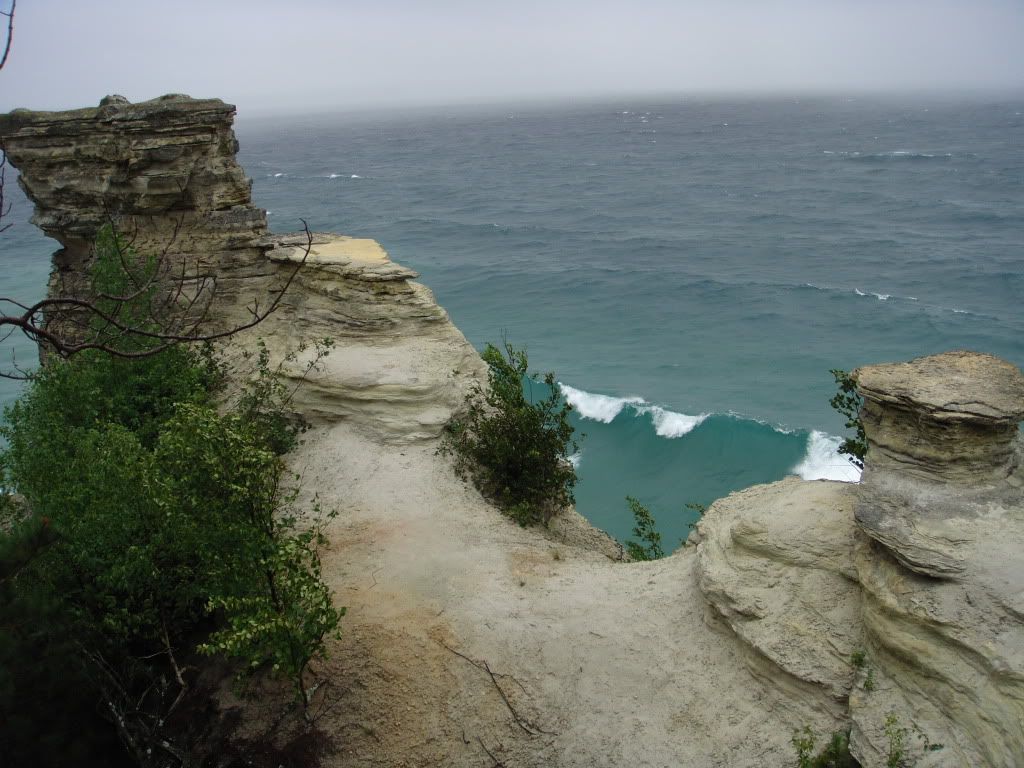 finally seeing the upper and lower
Tahquemenon Falls
, which are the second largest falls east of the Mississippi, and are featured in Henry Wadsworth Longfellow's epic poem "
The Song of Hiawatha
":
"by the rushing Tahquamenaw" Hiawatha built his canoe.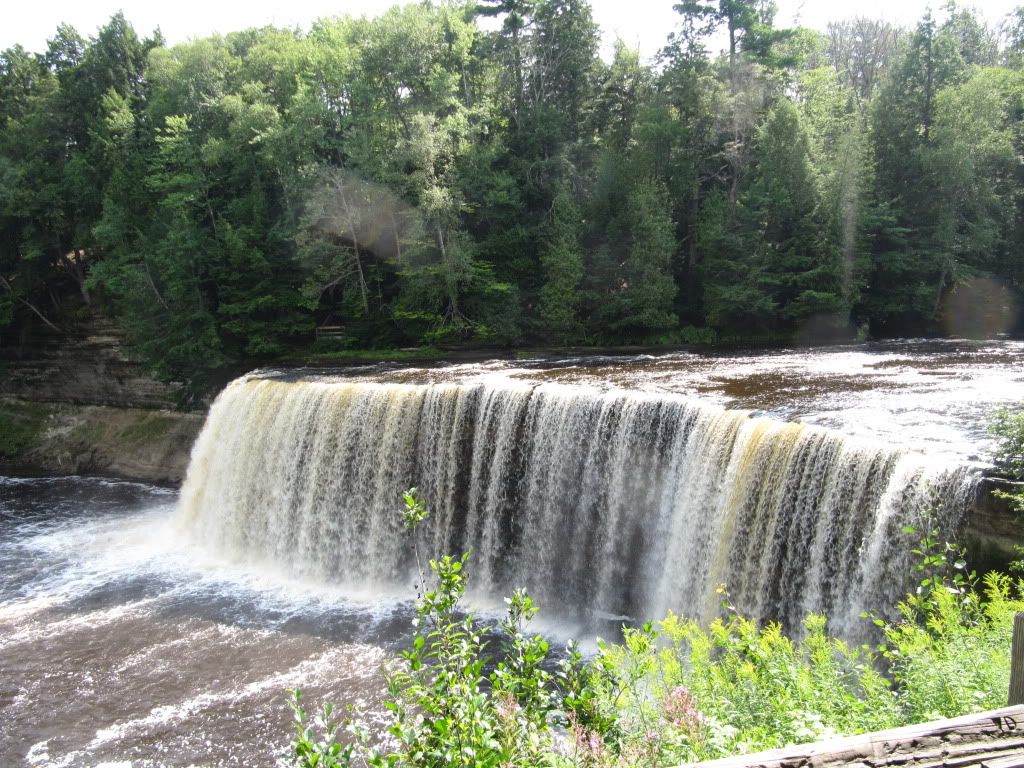 visiting the charming, historic town of
Marquette
and nearby
Presque Isle Park
. It was ridiculously windy on Lake Superior that day!
and floating on a little self guided platform on the otherworldly
Kitch-iti-kipi Big Spring
. It was out of our way but very much worth the trip! The water is jade green and super clear (not to mention freezing- only 45º! Brrr.)
It really feels like the end of summer and I can already feel the change of seasons beginning up here in N. MI, but it will still be summer in TN when I get back home.
-Erin